File Is Modified
Describes how file is modified alert works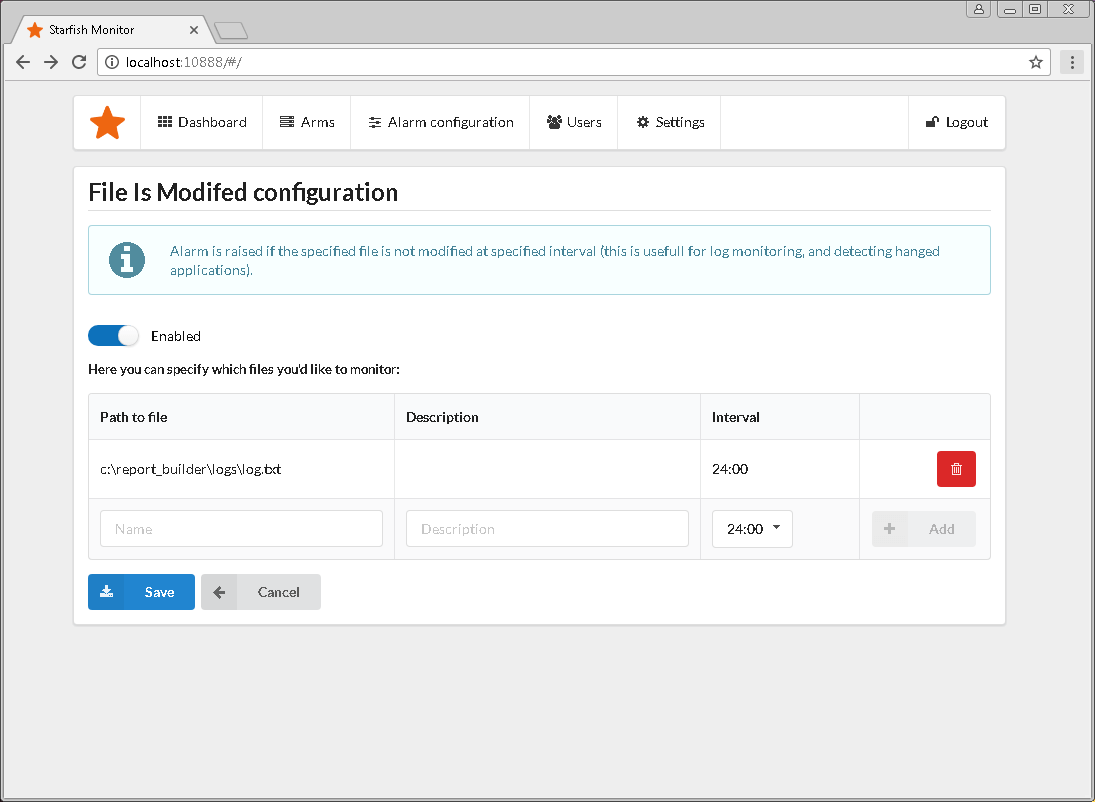 'File is modified' alarm is raised, when there as been no modification of the file during the specified interval.
There is almost no need for any configuration - all file are automaiticaly monitored.
This alert is particularly useful for monitoring hanged applications. You simply monitor a log file that application generates. No new entries most likely mean that the application hanged and needs to be restarted.